About Us
Our Mission
Midtown Montessori Academy was founded in 2018 to provide an authentic Montessori education for children from ages 8 weeks to sixth grade.  We believe each child deserves the opportunity to explore their own educational path, led by what piques their individual curiosity, instead of a traditional dictation-based education method.
Our beautifully, and meticulously prepared classrooms have been created with each child in mind and offer each one of our students, regardless of their current level of understanding of a particular subject, a challenge to expand their own knowledge and dig deeper into self-development. Our specially trained Montessori staff offer one-on-one instruction to our students and guide them along their educational journey.
We currently offer Nido (infant), Toddler, Primary, and Elementary programs, as well as before and after school care for our students.
Our mission is to empower and guide each child's innate path of development by facilitating an authentic Montessori education.  Children will thrive from the challenging academics offered by our Montessori program while building self-esteem, independence, creativity and a self motivating drive to inquire about the world around them.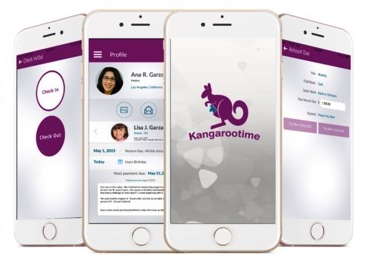 Stay Connected
Never Miss A Moment
Midtown Montessori Academy is proud to partner with Kangarootime to offer parents a fully integrated technology system. Our center will be utilizing Kangarootime's platform to provide parents with a mobile app and online dashboard where they can receive daily photos of their little ones, message the center directly, and even pay their monthly tuition all in one place. We know our parents will love the peace of mind and convenience of being able to peek into their child's day from their mobile device.
Download the Parent Brochure here