Here We Grow Again!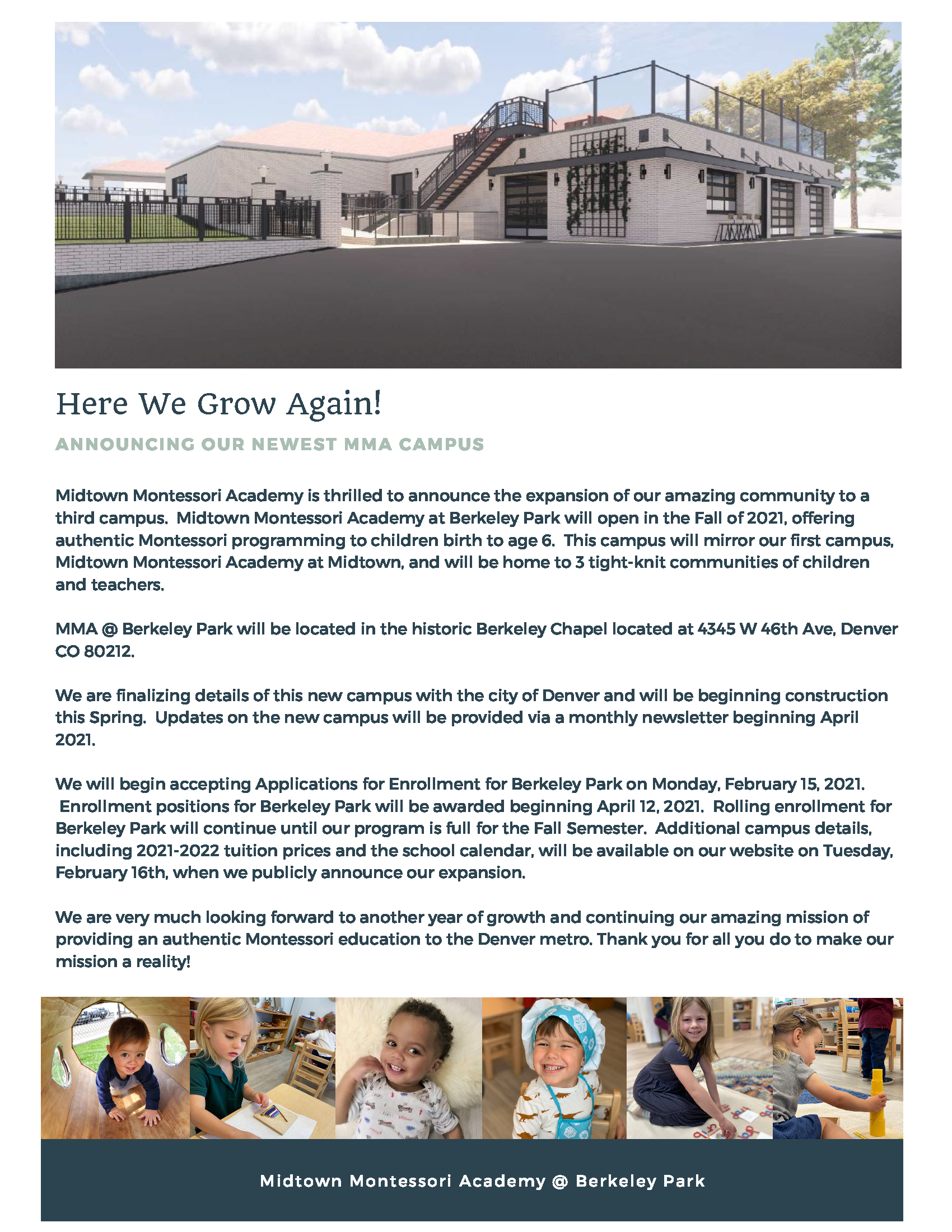 Midtown Montessori Academy is thrilled to announce the expansion of our amazing community to a third campus. Midtown Montessori Academy at Berkeley Park will open in the Fall of 2021, offering authentic Montessori programming to children birth to age 6. This campus will mirror our first campus, Midtown Montessori Academy at Midtown, and will be home to 3 tight-knit communities of children and teachers.
MMA @ Berkeley Park will be located in the historic Berkeley Chapel located at 4345 W 46th Ave, Denver, CO 80212.
We are finalizing details of this new campus with the city of Denver and will be beginning construction this Spring. Updates on the new campus will be provided via a monthly newsletter beginning April 2021.
We will begin accepting Applications for Enrollment for Berkeley Park on Monday, February 15, 2021. Enrollment positions for Berkeley Park will be awarded beginning April 12, 2021. Rolling enrollment for Berkeley Park will continue until our program is full for the Fall Semester. Additional campus details, including 2021-2022 tuition prices and the school calendar, will be available on our website on Tuesday, February 16th, when we publicly announce our expansion.
We are very much looking forward to another year of growth and continuing our amazing mission of providing an authentic Montessori education to the Denver metro. Thank you for all you do to make our mission a reality!